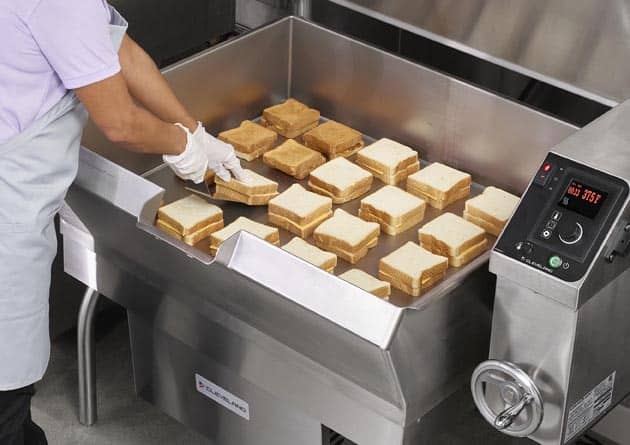 Braising pans, also known as tilting skillets, are versatile restaurant appliances that are useful for cooking large volumes of food in a short period of time. Tilting skillets are great for preparing braised meats and pasta dishes, as well as soups, stews and more. The applications of a braising pan are immense and are commonly used to braise, fry, or grill different food items. They are a favorite amongst schools, hotels, hospitals and restaurants, as they can evenly cook and hold large quantities of food.
You can choose your tilting skillet by selecting an ideal capacity. The capacity is usually rated based on gallon size, with the range of gallon sizes typically falling between ten an
d sixty gallons. Mid-sized tilting skillets, ranging from thirty to forty gallons, are the most commonly used variety, as they offer great versatility while using limited space in your commercial kitchen.