Front Of The House Supplies
---
Have An Expert Contact You
Complete this form and the best Kitchen Spot Expert for your needs will contact you shortly.
Or Find A Dealer Near You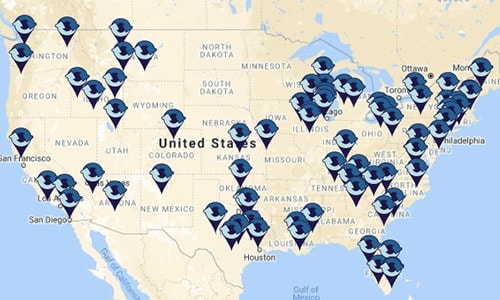 Unique Front Of House Solutions For You
---
Outfitting your front of house with the right supplies is crucial to creating an ambiance that keeps your customers coming back. From choosing stylish dinnerware, flatware and glassware to optimizing your buffet and catering line for the most efficient space usage, we can connect you with restaurant supply stores that have what you need.
Front of house supplies consist of drinkware, dinnerware, serveware, buffet and catering supplies, barware, flatware, lamps and fuel, furniture and merchandising equipment for your restaurant. When it comes to developing your restaurants dining style, durability and functionality must be matched with restaurant front of house trends. Start with your restaurant booths, benches, tables and chairs. Are you going for an open concept style in your restaurant? Or maybe you're wanting a warm, eclectic restaurant space. Manufacturers like Oak Street have the right table solutions for any restaurant style.
Next, consider how you want your restaurant tabletops to look. Do you want a basic, bright white dinnerware look? Or maybe you're looking for something trendier, like colorful stone or melamine options featuring wood grains. Make sure to balance look with function in your restaurant dinnerware, flatware and glassware choices. Brands like American Metalcraft and Tablecraft offer stylish tabletop features, and trendy but functional serveware options to add a mix and match vibe to your tables.
Institutions, fast casual restaurants, and hospitality concepts might be more interested in a stylish, yet efficient buffet and catering display section. Front of house food merchandisers are popular as well in the c-store space. Let us connect you with experts at our trusted restaurant supply stores to help you find the right front of house supplies you need for your busy foodservice establishment.
Front Of The House Brands
---
Vertex China
Plateware
Buffet
Narrow Rim
Wide Rim
Oak Street
Restaurant Booths & Benches
Table Tops
Chairs
Barstools
Tablecraft
Buffet, Catering & Display
Beverage & Counter
Bar Supplies
Serving Accessories
More Of Our Valued Brands
---