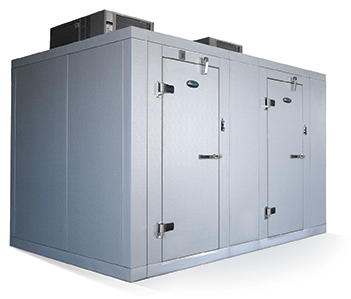 When you set out to purchase a commercial walk-in refrigerator or freezer, a combination of variables come into play and knowing what you need for your restaurant or grocery store will narrow down the list of brands to choose from. So, before you set out in your search, check out our guide in finding the best commercial walk-in for your business.
What To Look For In A Commercial Walk-In Cooler
First consider ease of use of the different refrigeration systems available in the foodservice industry. No one wants to buy a cumbersome walk-in cooler or a refrigeration unit that comes with a hefty repair bill or uses a lot of energy.
Next, consider the desired temperature range and installation. Examine the space your new walk-in cooler will need to store food. Third, consider the energy usage. Check the details ratings and other customer reviews of the commercial freezer for your restaurant. Does it last long? Does it have high-quality insulation and what is the specific need of the freezer unit?
Pros & Cons Of Prefabricated Vs. Built-In