Restaurant Food & Drink Prep
---
Have An Expert Contact You
Complete this form and the best Kitchen Spot Expert for your needs will contact you shortly.
Or Find A Dealer Near You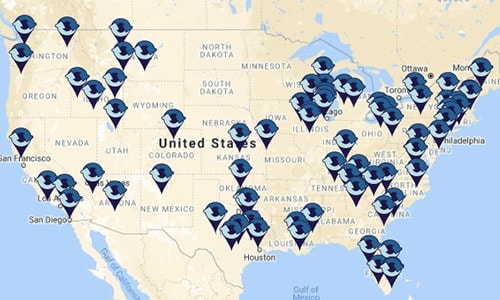 Save Time & Money With Commercial Food & Drink Processors
---
Why do I need a commercial food processor in my restaurant? Why should I invest in a commercial blender vs. residential for my restaurant? How can food prep equipment save me money? These are all great questions you may be asking yourself if you own or are starting a restaurant business. Investing in the right NSF approved restaurant food and drink prep equipment and tools in your busy foodservice establishment is essential to your success. When it comes to food and drink prep, the main objective here is to save you time and money. The right food prep supplies can help save you thousands annually in back of house food preparation costs, as well as ensure a consistent end product, every time.
The Kitchen Spot is here to connect you with local restaurant supply stores that offer the product solutions you need for your busy restaurant. From commercial slicers, mixers, blenders and coffee equipment, to chef wear, thermometers, food storage solutions, and more, we have access to what you need.
From preparing veggies, to delivering meals to customers, the restaurant food and drink prep tools you invest in make a major difference. Investing in a Robot Coupe commercial food processor helps create consistency in your food preparation, as well as saves you hours on preparation, meaning your chefs can spend more time doing what they love. Plus, investing in the right food prep equipment can help increase your restaurant's bottom line.
We partner with only the best restaurant food and drink prep manufacturers including brands like Vollrath, Cambro, Edlund, Globe, Nemco, Robot Coupe, Waring, Winco and more. Our expert dealer partners are ready to spend time with you to learn more about what issues you're trying to resolve in your restaurant operations. Check out our experts' page to find a restaurant supply store near you that offers the best in restaurant food and drink prep equipment.
Commercial Kitchen Food & Drink Prep Brands
---
More Of Our Valued Brands
---