Commercial Refrigeration & Ice Machines
---
Have An Expert Contact You
Complete this form and the best Kitchen Spot Expert for your needs will contact you shortly.
Or Find A Dealer Near You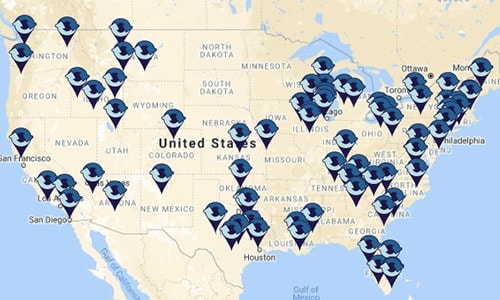 Best-In-Class Refrigeration & Ice Machines
---
Some say that commercial refrigeration and ice machines are the most important pieces of restaurant equipment. Without high quality, high functioning commercial refrigerators and walk-ins, your restaurant's food safety is at risk, and you could be losing food quality faster. Ensuring you have the right size capacity commercial ice machine for your busy restaurant is imperative. The last thing you want is to run out of ice during a Friday night dinner rush! We can connect you with experts within our portfolio of local restaurant supply stores to help you find the right commercial refrigeration and ice machines.
When you invest in new commercial refrigerators, freezers, walk-ins, or merchandisers, you should consider what manufacturer to trust. Price is always a factor in any commercial equipment purchase for your restaurant, but sometimes a few hundred dollars can add years, and save you in service calls. We trust brands like Beverage Air, Turbo Air, True, Victory, Norlake, and more to provide you with the best, longest lasting refrigeration in your restaurant. Plus, our manufacturer partners offer best-in-class equipment warranties.
It's important to get it right the first time when it comes to commercial ice machines in your foodservice establishment. Whether you are filling ice bins for a busy bar, refreshing salad bar ice hourly, or adding a stylish large cube to your trendy cocktails, the machine you choose matters. Our restaurant supply store partners have expert commercial ice machine knowledge, and can help you choose the right size machines for your specific back of house or bar. You want a commercial ice machine that is heavy duty, easy to clean regularly, and one that offers a low environmental impact if possible.
Let us connect you with a restaurant supply store in your area to help you find the right commercial refrigeration and ice machines for your busy restaurant.
Refrigeration & Ice Machine Brands
---
More Of Our Valued Brands
---