Commercial Cooking Equipment
---
Have An Expert Contact You
Complete this form and the best Kitchen Spot Expert for your needs will contact you shortly.
Or Find A Dealer Near You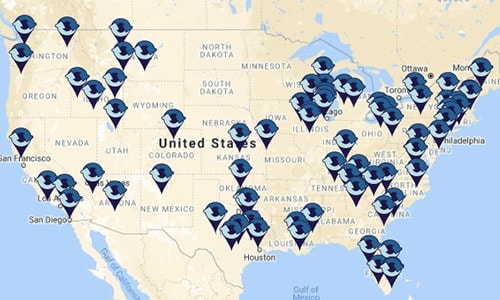 Cooking Equipment By Brands You Trust
---
Commercial cooking equipment is the backbone of any successful restaurant operation. Going out to eat is enjoyed for many reasons, including being served by the best, avoiding meal cleanup, and enjoying time with friends. Most would argue that the main reason for going out to eat at a restaurant is to enjoy the tasty cuisine. In restaurants, the commercial cooking equipment you invest in makes a major impact on the end result of your dishes. It can also save you time, money, and help reduce the environmental impact of your foodservice establishment.
The Kitchen Spot experts partner with only the best commercial restaurant equipment brands. Looking for a 40lb commercial fryer to expand your fried food menu for football season and beyond? We can connect you to a local dealer. Are you spending too much money replacing parts on your restaurant range, and realizing that it's time for a replacement? We can find a solution for you through our profile of restaurant supply stores nation-wide.
Plus, our equipment manufacturer partners give us some of the best discounts in the industry. This means that when you partner with our dealers, you can buy the best commercial cooling equipment for less. Investing in new commercial restaurant equipment in your back of house saves you more in the long run than replacing with used restaurant equipment.
Our experts have access to a wide variety of commercial restaurant equipment, including ranges, fryers, griddles, convection ovens, pizza ovens, broilers, toasters, heavy-duty microwaves, steamers, bakery equipment, and much more. Our experts carry trusted brands like Southbend, Pitco, Blodgett, Vulcan, and Frymaster offer the best in the industry warranties on their various lines of commercial cooking equipment. Need help finding restaurant equipment locally? Let us connect you with our portfolio of restaurant supply stores to help add value to your busy restaurant operation.
Commercial Cooking Brands
---
More Of Our Valued Brands
---