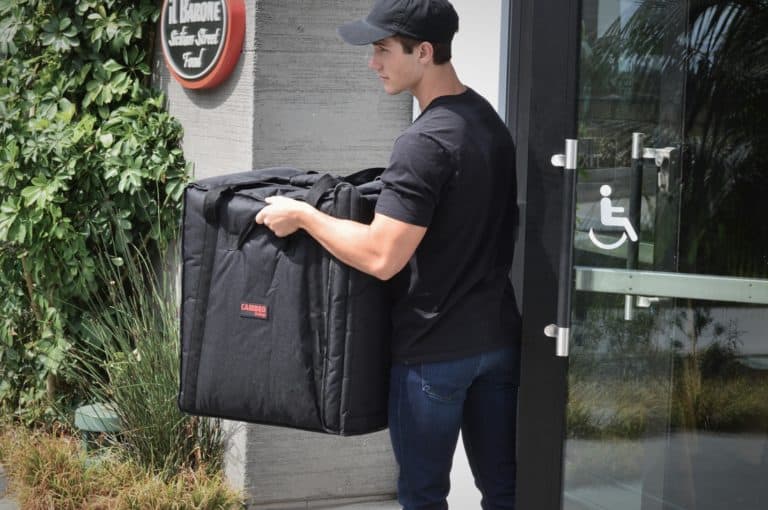 2020 has brought rapid change to the restaurant industry, forward-thinking business owners and entrepreneurs must look ahead to develop the partnerships and services to help them thrive in the future. 
Recently, many restaurants have embraced takeout and delivery services like DoorDash, UberEats, etc. to offer their customers a way to continue to enjoy their favorite meals. Many establishments have leaned into the new food delivery model as a means of survival and as a result, were able to manage their businesses in a new way as they shifted some or all of their business to existing delivery service provider channels. 
If you haven't yet incorporated delivery/takeout services to your restaurant distribution pipeline there may be some questions you have to help you make the decision, or if you already have made the transition, here are some helpful things to consider that you may have not thought about before.
Best Food Delivery Service Questions for Your Restaurant
How To Pick The Right Delivery Partner?
It is important to thoroughly research a delivery partner's reputation as they are ultimately representing your brand as well. Do they have good service reviews along with timely deliveries and a strong safety record? Do they offer competitive rates per delivery? How are their fees structured and do they align with your business in a way you can still be profitable? These are all key considerations when choosing the right provider.  
Who Is Responsible For Food Order Complaints?
When an error occurs in a customer's order will the third-party provider handle complaints, refunds, etc., or does the customer support fall in the hands of the restaurant who took the customers order? Reading through the delivery service's terms of service and frequently asked questions will allow you the opportunity to get a glimpse into how issues like these are taken care of. In addition, ensure you read through the terms of service to determine when your restaurant is financially liable for the issue as well. For example, spilled drinks, late delivery, or cancellations by the customer after the food has been prepared will often be covered by the provider. If they receive the wrong order, missing a designated side item, or incorrect quantity or size meal item, these will likely be charged back to the restaurant to process the refund. Having an internal order accuracy process will help you minimize costly refunds. 
Is There Any Screening Done On Potential Drivers?
When working with third-party delivery services it's important to consider the screening process for their drivers. Ensuring they require a valid driver's license and insurance is a good first step but providers each may have their own requirements beyond that. Some ways to mitigate any concerns is to ask the service if they check motor vehicle records, past driving infractions, and background checks to alleviate restaurant owners' concerns that any issues may arise in the future with the service provider. 
What Kind Of Online Food Ordering System For Restaurants Is Provided?
Ensuring the food delivery app has reliable tracking systems in place can narrow down where an order may have gone wrong. Tracking from when the order left your establishment, to when the customer opened the front door can via the mobile app can resolve causes of foodborne illnesses or other haphazard problems. Test the platform to make sure you have an easy way to integrate their software into your processes to maintain a high service level and visibility into order flow.
How To Ensure The Customer Receives A Fresh Product?
Ensuring the customer gets a fresh and untouched food order is the responsibility of the restaurant. Try different materials and containers based on the product you are delivering. Test your deliveries to make sure the product arrives as you would want your customers to receive and experience. In some cases, restaurants may consider limiting their delivery menu to items that travel well. For additional peace of mind, there are several packaging options that are tamper proof to provide your customer assurance that the food has not been compromised before they receive it.
Innovative Delivery And Takeout Products You Must Know About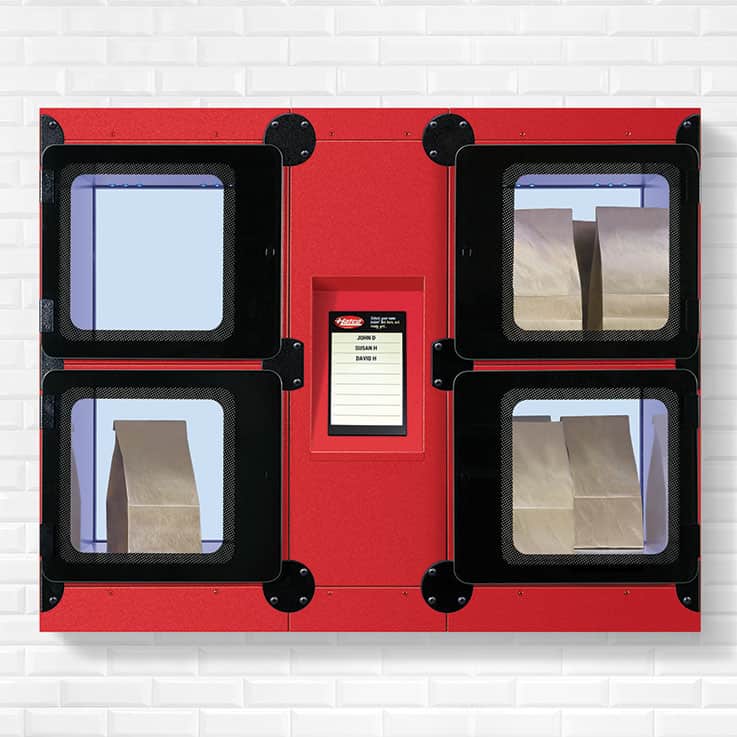 When considering adding delivery and takeout to your operations, it is worth considering some key and innovative equipment to support your efforts and increase efficiencies. Convenience, accessibility and food warming are important components in the delivery and takeout process. Solutions like Hatco GLO-RAY 2-GO™ heated shelves to Hatco FLAV-R 2-GO® built-in locker systems that allow drivers to pick up orders and leave without much interaction can be great additions to support expansion into 3rd party delivery services.
Keeping food warm until drivers arrive and finally deliver the customer's order can make or break your restaurant's brand. Consider a solution like hot delivery staging stations by Metro2Go® to make it more efficient. Keeping food hot or even cold in those scorching hot summer months can be remedied by utilizing the compact electric PRO CART ULTRA® by Cambro to actively heat or chill your deliciously prepared meals. Needing no electricity with the durability to go anywhere, Cambro's CAM GOBOX® FRONT LOADERS offer four-plus hours of safe hot or cold food storage ability especially suited for the mobile food service business or catering. In addition, using insulated food delivery bags by Vollrath to ensure the food is still hot when it arrives at the customer's door can truly ensure that the order is the best culinary experience possible.
We hope these few tips could help you navigate the uncertain waters of the new environment that the world has to operate from. By looking towards the future, many businesses will weather the storm and come out the other side stronger. The Kitchen Spot Experts are here to help you find a local restaurant supply dealer that can assist you with the solutions you need to be successful.