With the average profit margin for restaurants coming in at 6.2% according to FSR Magazine, we're not surprised that you're searching around on this topic. When managing your restaurants operations, it's imperative for you to understand where your profit margin target is, and how to stay there. In 2019, FSR also reported that 60% of restaurants shut down within the first year, and 80% go out of business within the first five years.
Main Reasons For Low Profits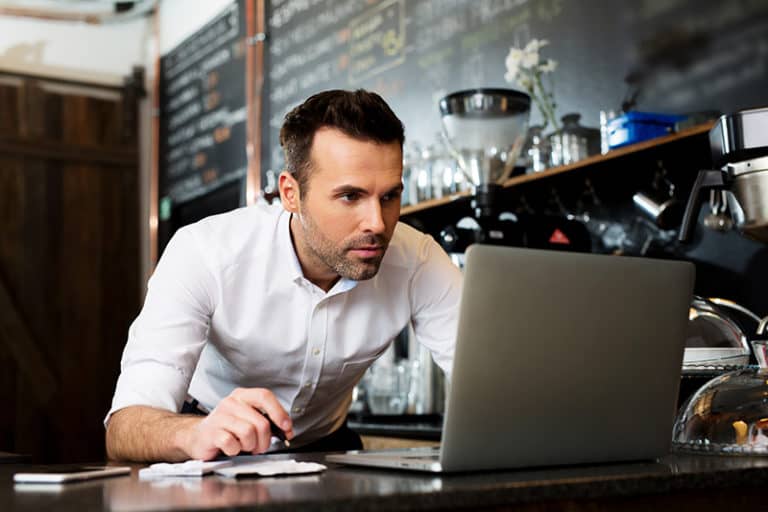 Before we dive into key initiatives you can add to your restaurant operations to increase profitability, let's address why profits seem to dip in foodservice. Some of these factors are out of your control, but with the right business model, you can easily overcome the inevitable.
Increased employee wages each year
High workplace turnover in foodservice
Inflation with food and drink ingredients
High food and drink waste
These secrets for how to survive and maintain your restaurants profitability should help keep your business thriving year after year!
Tip #1 – Keep Your Staff Engaged
The way your staff interacts with customers can make or break your restaurant. Hiring and training your team to be friendly, efficient, and natural in their food sales presentation is key. Training, incentives, and a positive work environment can go a long way to ensure customers keep coming back for more. Equip your front of the house team with the tools they need to exceed expectations.
Add upsell incentives and programs for servers and bartenders
Create profitability bonuses for management
Create a robust brand and sales training program
Create a waste-log with an eco-friendly twist
This last tip is a pro-move. Eco-friendly and sustainable practices are increasingly popular amongst most communities and can help you save on food and supplies waste, increasing your bottom line. Read on to learn more.
Tip #2 – Assess Your Menu & Product Cost
This tip coincides well with adding profitability bonuses for your restaurant managers. Consistently taking inventory on your ingredients and assessing your individual meal and menu costs can help you maintain that average restaurant profit margin you're hoping for.
Consistently update your menu prices to reflect increased product cost
Evaluate what's selling and what's not on your menu, and adjust accordingly
Consider a POS system with inventory tracking
Add a monthly inventory checking program to your operations
Let's face it – ingredients become more expensive each month. Inflation drives product cost changes, and your customers may not be as used to menu price increases. A few cents here and there on beverages and meals can make a major difference, plus adds a potential opportunity to offer some exciting seasonality changes on your menu.
Tip #3 – Invest In Technology For Efficient Practices
Most business models thrive on high-tech, innovative technology solutions. Restaurants are within that group, as technology typically saves operators time and money. Customers seem to be adapting year after year in self-serving, and our now even expecting it outside of fine dining. Investing in the right technology can help you turn tables faster, which adds dollars to your profits.
Mobile POS system for table-side order placing and payments
Full mobile menu, ordering and pay capabilities
POS system with loyalty program capabilities to promote customers returning
Various software and services can help save a tremendous amount of time in your front of house, and back of house. Although changing your ordering software can seem daunting, remember the likely benefit on your bottom line.
Tip #4 – Commercial Restaurant Products For Increased Profits
The Kitchen Spot connects restaurants and foodservice operators with knowledgeable local dealers. These dealers partner with only the best equipment and smallwares brands to ensure the products you buy add value to your business. Many food preparation tools, heavy cooking equipment, and energy efficient products and practices can save you thousands every year.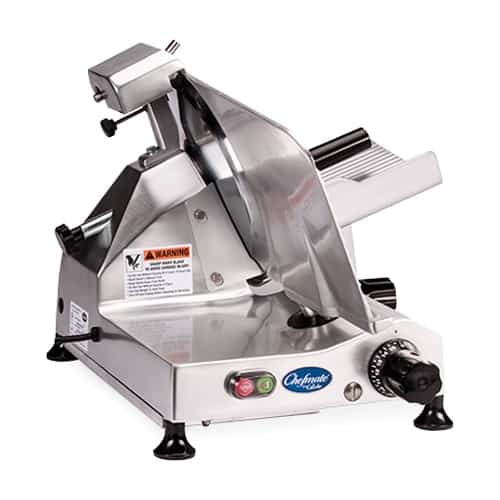 Products to Consider:
When it comes to commercial equipment and supplies that can add value to your restaurant operations, there are thousands. Reach out today to connect with a local restaurant supply store to help you equip your operations and add monthly profits.
Tip #5 – Eco-Friendly Practices That Save You Money
Let's review the various benefits of going green. As more cities commit to sustainable practices across the United States, they're rolling out rebate programs, and even offering to pay for any investments for restaurants that help offset the environmental impact. Restaurants and foodservices businesses are some of the most inherently wasteful businesses, from food waste to energy usage.
Convert all water faucets, and pre-rinse units to low-flow
Upgrade your commercial equipment to Energy Star® certified units
Equip your entire space with LED lighting for energy savings
Donate commercial equipment that you aren't using
Keep heavy cooking equipment turned off until it's needed
Offset trash to recycling and compost – typically less costly
Tip #6 – Consider Delivery & Takeout Services
Whether you offer in-house delivery or partner with a third-party delivery brand, optimizing your takeout and delivery services in your restaurant can add up to 30% in increased annual revenue. Don't wait – maximize your restaurant space, your menu offerings, and invest in the right tools to take on takeout and delivery. Learn more about how to equip your restaurant operations here.
There is a lot covered a lot here, but now you're ready to take these profitability secrets and thrive in your restaurant operations management techniques. To conclude, keep your team trained and enthused, keep your menu on-point, invest in the right equipment, be green, and expand into delivery and takeout. And when you need support, connect with a local restaurant supply store and design expert for additional expertise.