Restaurant Takeout & Delivery Supplies
---
Have An Expert Contact You
Complete this form and the best Kitchen Spot Expert for your needs will contact you shortly.
Or Find A Dealer Near You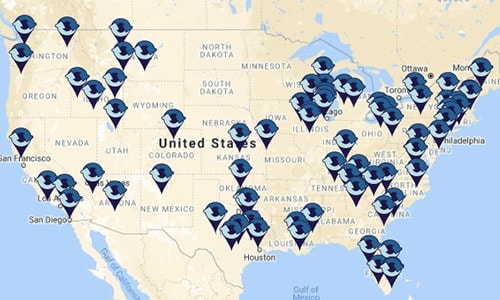 Takeout & Delivery Solutions For Restaurant Operators
---
Now more than ever, restaurant takeout and delivery supplies are crucial to the success of most restaurant operators. Takeout and third-party delivery can add up to fifty percent more to your yearly restaurant sales, meaning more dollars to your bottom line. Our restaurant supply store partners are standing by, ready to help outfit your restaurant to a takeout and delivery friendly operation.
Restaurant takeout starts with your menu and food options, and ends in your customers hands. The takeout containers and supplies you invest in are essential in ensuring your food items stay consistent and tasty from the expo line to the time of delivery. If you're planning on expanding into takeout and delivery, make sure to test your food for thirty to forty-five minutes in your current to-go containers.
Many containers hold the moisture in too tight, which can change the quality of the food in the duration of pickup or delivery. Cambro, Vollrath, Metro and Winco and many other manufacturers offer non-electric food transport carts, insulated carrier boxes, delivery bags, and electric delivery transport carts that will help keep your food quality consistent.
Whether you're a pizza restaurant, salad concept, fine dining, or more, we have solutions for your restaurant takeout and delivery supplies.
Mobile hand washing stations, sinks and carts have become extremely popular. We have access to fully stainless-steel units, or plastic to outfit and match your restaurant's style. It's important to offer many areas around your front and back of house for handwashing to ensure your staff reduces the risk of spreading illnesses. Our restaurant supply dealers even have access to mobile paper towel roll holders to match your handwashing station. Let us connect you with restaurant supply stores in your area to help outfit your restaurant operation with restaurant takeout and delivery supplies.