Find Your Local Commercial Range Dealer For Expert Advice
---
If you operate a commercial kitchen, the restaurant range that you select will determine how efficiently you can cook and prepare most meals. What are the best commercial ranges for restaurants? It is hard to give a straight answer to this question, because the needs of different restaurants vary, as do the type of range that will work best for them. Commercial ranges can be either gas or electric and if you prefer a more responsive cooking experience, gas ranges are likely the best choice for you.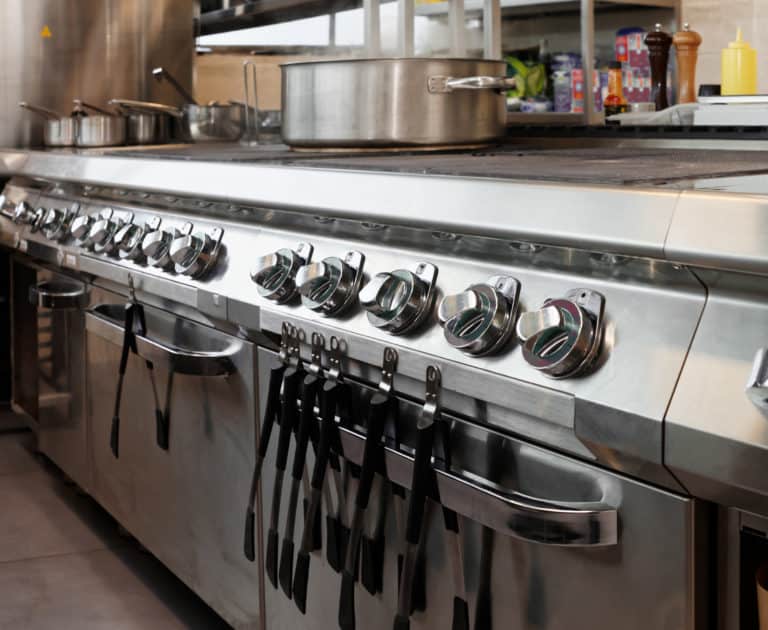 Gas ranges allow you to visually determine how hot your cookware is getting by simply looking at the flame. With a gas range, you are also able to adjust the heat levels to higher temperatures almost instantly. With an electric range, you will need to wait for the heating surface to heat up or cool down. Vulcan gas ranges are a popular brand, as they have a wide selection of high performing ranges for you to choose from, each with useful value-added features that make them even more worthwhile.
Alternatively, you can choose an electric range. Electric ranges come in three different categories:
Standard electric ranges – These electric ranges use coils to heat up your cookware, gradually conducting heat to your food.
Smooth-top electric ranges – These ranges feature a smooth surface where you place your cookware. The surface heats up and the heat is conducted to your cookware, then to your food.
Electric induction ranges – These ranges use magnetic coils beneath a glass top to generate heat, but they require you to invest in specialized magnetic cookware.
If you are torn between gas or electric, consider browsing Southbend's selection of ranges. Southbend ranges come in both fuel source options and you can choose from several different configurations for each one. When you are making your choice, consider how the range you choose will impact your foodservice workflow. Also consider if you have the appropriate commercial range hood to sit over your commercial stovetop. If you choose a gas range, you may need a higher power range hood to disperse the additional gases and heat.
Whether you're selecting a commercial range based on configurability, budget, dependability or energy efficiency, we have the solution to match your needs. With trusted, reliable brands such as Vulcan, Southbend, Cleveland Range or Merrychef to choose from, The Kitchen Spot connects you with commercial range experts to find the restaurant range that best fits your location.
Expert Locator
Find your local kitchen supply expert