Find Your Local Convection Oven Dealer For Expert Advice
---
Convection ovens have a fan and exhaust system that blows oven air around inside the cooking chamber, while a conventional oven just has stationary heating elements emanating heat toward your food.
This style of oven is great for people that want to ensure that heat is being evenly distributed throughout their oven. Convection ovens are ideal for establishments that wish to maximize cooking efficiency and speed, as the circulation of air allows for faster cooking times. For example, a commercial convection oven can roast foods approximately 25 to 30 percent faster than a conventional oven.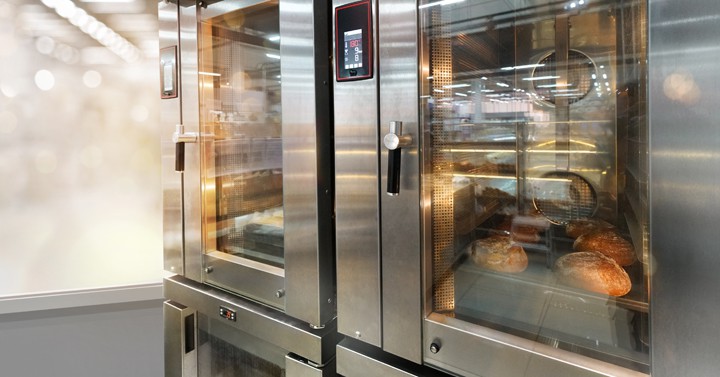 By cooking at faster speeds, you can serve more customers in less time. In addition to making customers happy with speedy service, faster cook times also mean less energy consumption meaning savings on energy expenses for you and a lowered impact on the environment. The even cooking temperatures in a convection oven also result in far more consistent and arguably better tasting foods. Many convection ovens also have intuitive, easy to use controls that make cooking far simpler.
Convection ovens are available in both electric and gas models. Electric convection ovens are believed to offer dry heat that is more precise, while gas convection is a moister heating option that is great for roasting meats. There are many convection oven brands to choose from. Equipex, Merrychef, Cleveland, and Moffat all have fantastic portfolios of dependable choices. Accutemp is a standout option that offers a unique oven that does commercial convection with steam using their patented Steam Vector Technology™. This system achieves convection cooking without using fans, motors, pumps, or other moving parts.
With so many convection cooking options to consider when shopping for your restaurant tools, allow The Kitchen Spot to connect you with local restaurant supply stores and design experts that can answer your questions and find you the best convection oven for your establishment.
Expert Locator
Find your local kitchen supply expert