Find Your Local Commercial Fryer Dealer For Expert Advice
---
Deep fried menu items are a real crowd pleaser when it comes to restaurant food.
This unique cooking style produces food that has a crunchy outside and a moist, flavorful inside. Commercial kitchens that wish to cook deep-fried foods are encouraged to invest in a high quality commercial fryer. With that in mind, you must know what type of fryer you need before choosing.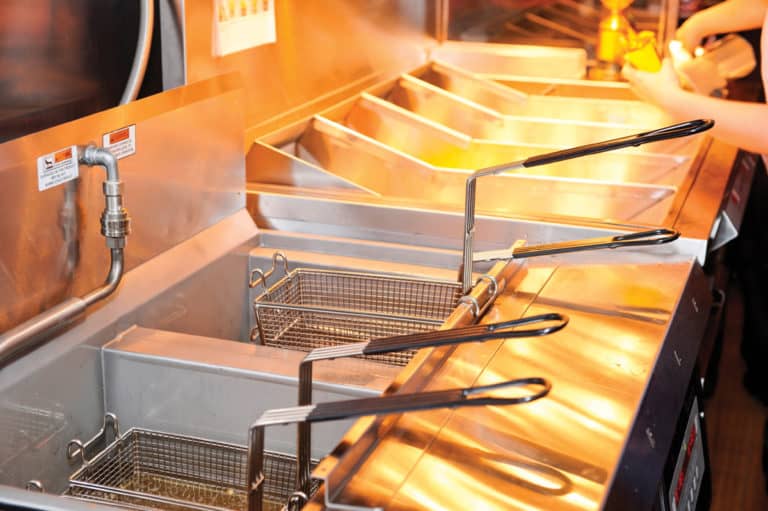 If you are asking, "what is the best restaurant deep fryer?" You should know that there are many different styles and specifications of deep fryers on the market, so you'll have to understand the needs of your kitchen before choosing. Like most heating utilities in a commercial kitchen, you can choose between gas and electric for your commercial fryer. If you choose an electric fryer, the heating elements come into direct contact with the oil. They are also more portable, because your fryer isn't connected to a gas source. The downside in this is that electric fryers typically have a lower maximum temperature than their gas operated counterparts.
If you wish to cook deep fried foods at very high temperatures, a gas deep fryer is likely the right choice for you. Gas deep fryers are designed with natural gas connections or with liquid propane tanks. Gas fryers are far more cost effective than electric fryers, because they heat up much faster and have lower overall fuel costs. The downside with gas fryers is that gas fryers are typically immobile and can be more difficult or expensive to install.
Commercial fryer industry leaders such as Pitco and Frymaster offer reliable and flexible options to suit any kitchen. With many options to consider when shopping for your restaurant fryer, allow The Kitchen Spot to connect you with local restaurant supply stores that can answer your questions and find you the best commercial deep fryer for your space.
Expert Locator
Find your local kitchen supply expert