Whether you look at restaurants, hotels, or supermarkets, it would be nearly impossible to find a commercial foodservice operation that couldn't benefit from a high-quality commercial refrigerator.
Commercial refrigerators differ from residential models because they offer far greater storage capacities and can emit much colder temperatures. Commercial refrigerators and commercial freezers are a long-term investment that, if selected properly, can help improve your bottom line. Whether your aim is to replace an existing unit in your kitchen or to build a new large-scale refrigeration chamber, your needs can be met with the help of The Kitchen Spot.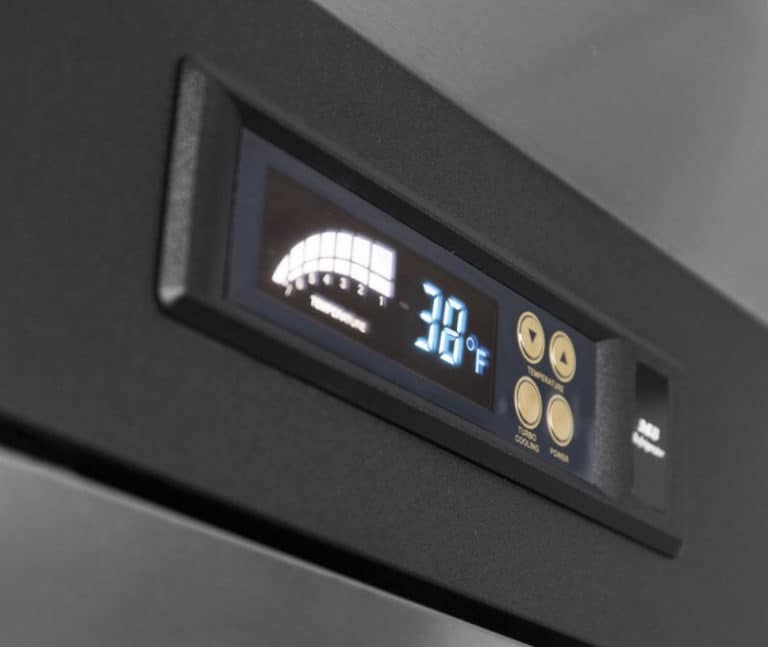 There are many different variations of commercial refrigeration units on the market. Walk-in refrigerators and freezers are large enclosed temperature controlled units that can be built to your specifications. They range from the size of a few square feet to entire refrigerated warehouses. The quality of your commercial refrigerator and commercial walk-in will greatly depend on the types of materials that are used to build them. Stainless steel is the standard for heavy-duty refrigeration models and polyurethane materials are normally used as insulation in modern units.
Refrigerated display units, such as cabinets and merchandisers, are another important sector of the commercial refrigeration industry. These are temperature-controlled environments that allow your customers to see your products. They are used to encourage sales of specific refrigerated products, such as deli items or frozen desserts.
If your operation intends to remain environmentally friendly, refrigeration is a good place to start. As refrigeration and freezer units typically run at all times, finding a highly efficient ENERGY STAR rated model will help you save on operational costs and minimize your ecological footprint.
As leaders and innovators in the commercial refrigerator and freezer industry, be sure to connect with restaurant supply partners that feature brands such as True, Turbo Air, Beverage Air, Bally, Victory, Delfield, Norlake and Kolpak. Whether you are searching for commercial pizza preparation refrigerators, restaurant refrigerated sandwich prep tables, walk-in freezers or merchandiser commercial refrigeration units, The Kitchen Spot connects you with restaurant supply professionals and design experts with the solutions you need.
Expert Locator
Find your local kitchen supply expert